The Role Of Blinds In Home Security: Brampton Edition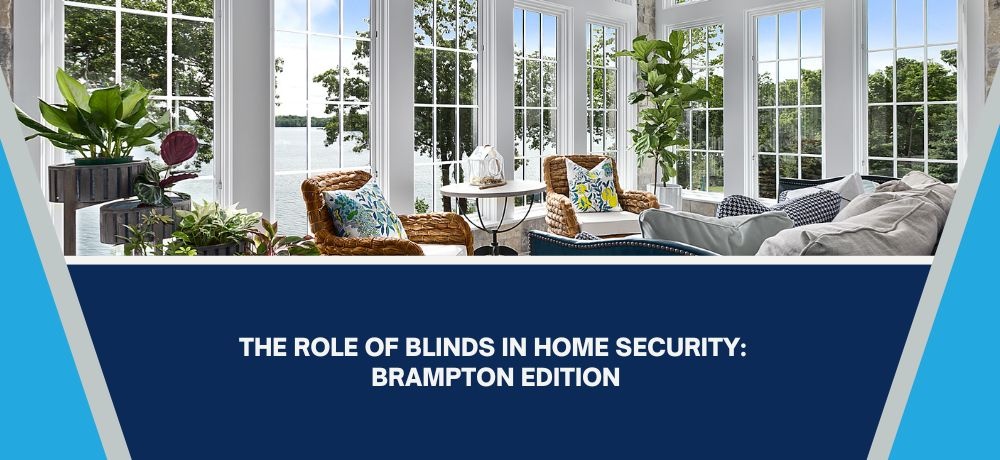 Home security is a major concern for homeowners in Brampton. With the increasing number of break-ins and burglaries in the area, it is essential to take measures to protect your home and family. While most homeowners invest in alarm systems, locks, and security cameras, they often overlook the role of blinds in home security. In this blog, Modern Window Fashion will discuss the importance of blinds in home security and how they can help protect your home in Brampton.
Blocking the view
One of the primary benefits of blinds is that they block the view from the outside. This means that potential intruders cannot easily see into your home, making it less likely for them to target your property. By closing the blinds, you can prevent potential burglars from seeing into your home and identifying valuable items that they can steal. Zebra blinds, in particular, offer added privacy due to their unique design that allows you to adjust the amount of light and privacy you want.
Deters burglars
Burglars are often deterred by the presence of blinds. If they cannot see inside, they are less likely to target your home. In addition, blinds make it difficult for burglars to gain entry as they provide an additional layer of protection. This makes your home less attractive to burglars, reducing the risk of break-ins.
Enhances privacy
Blinds provide privacy, allowing you to enjoy your home without worrying about prying eyes. This is especially important if you live in a busy area where passersby can easily see into your home. With blinds, you can have the privacy you need to relax and enjoy your home.
Protects against UV rays
Blinds can protect your home against harmful UV rays. UV rays can cause damage to your furniture, carpets, and other items in your home, causing them to fade over time. By installing blinds, you can protect your belongings and extend their lifespan.
Energy efficiency
Zebra blinds, in particular, are an energy-efficient option that can help reduce your energy bills. By controlling the amount of light and heat entering your home, you can reduce your dependence on artificial heating and cooling systems. This can also reduce your carbon footprint, which is an added benefit for the environment.

Overall, blinds play a crucial role in enhancing home security. Investing in zebra blinds can offer added benefits, including privacy, energy efficiency, and, most importantly, better security. At Modern Window Fashion, we offer a wide range of blinds that are both stylish and functional.
As verified professionals in residential and commercial window coverings in Ontario, Canada, we keep our customers and new clients satisfied with the best quality window covering services and products. We have professional window covering installers with over twenty-eight years of experience. Our service is second to none. All our residential and commercial window coverings products are Canadian-made. We carry products from some of the top manufacturers of window coverings in Canada. We warranty all of our window covering products. Our window covering products and services include wood and vinyl California and plantation shutters, window blinds and window shades, window glass replacement, window shutter repair, shutter respray, stained glass, wrought iron door inserts, etc.
Get in touch with us today!
To learn more about the services we offer, please click here. To get in touch with us, please click here or give us a call at (647) 801-2375.

---
---