Four Security Advantages Of Commercial Window Coverings In Office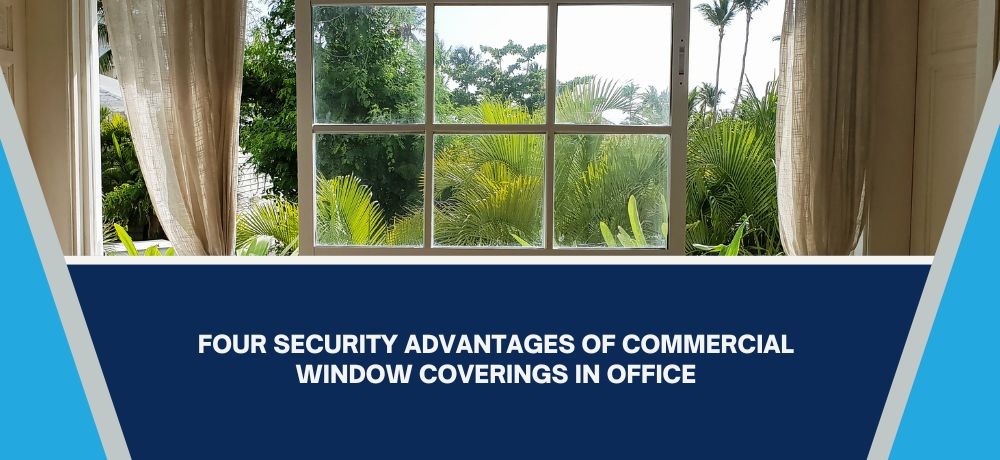 As an office owner or manager, the safety and security of your employees, assets, and confidential information should be a top priority. Installing commercial window coverings is an essential measure to ensure that your workplace remains secure from external threats. In this blog, Modern Window Fashion will discuss the four security advantages of commercial window coverings in an office setting.

Enhanced Privacy
Privacy is a critical aspect of any workplace. It ensures that confidential discussions and meetings remain within the walls of the office. Commercial window coverings provide enhanced privacy by preventing outsiders from peering inside the office. This feature is particularly important for offices located on street level or in areas with heavy foot traffic.
Protection Against Break-Ins
Commercial window coverings act as a barrier against break-ins. They deter criminals from attempting to enter the office through windows by obstructing their view of the interior. Additionally, some commercial window coverings come with a locking mechanism that adds an extra layer of security to the office.
Energy Efficiency
Commercial window coverings play a significant role in improving the energy efficiency of an office. They help regulate the temperature inside the office by keeping it cool during summers and warm during winters. This results in reduced energy bills and a lower carbon footprint, thus contributing to a greener environment.
Commercial window coverings offer several security advantages for an office. They provide enhanced privacy, protect against break-ins and natural disasters, and improve energy efficiency. As an office owner or manager, investing in commercial window coverings is a crucial step toward ensuring the safety and security of your employees, assets, and confidential information. If you are looking for reliable and high-quality commercial window coverings, consider partnering with us at Modern Window Fashion.
As verified professionals in residential and commercial window coverings in Ontario, Canada, we keep our customers and new clients satisfied with the best quality window covering services and products. We have professional window covering installers with over twenty-eight years of experience. Our service is second to none. All our residential and commercial window coverings products are Canadian-made. We carry products from some of the top manufacturers of window coverings in Canada. We warranty all of our window covering products. Our window covering products and services include wood and vinyl California and plantation shutters, window blinds and window shades, window glass replacement, window shutter repair, shutter respray, stained glass, wrought iron door inserts, etc.
Get in touch with us today!
To learn more about the services we offer, please click here. To get in touch with us, please click here or give us a call at (647) 801-2375.

---
---