Five Tips When Buying Window Coverings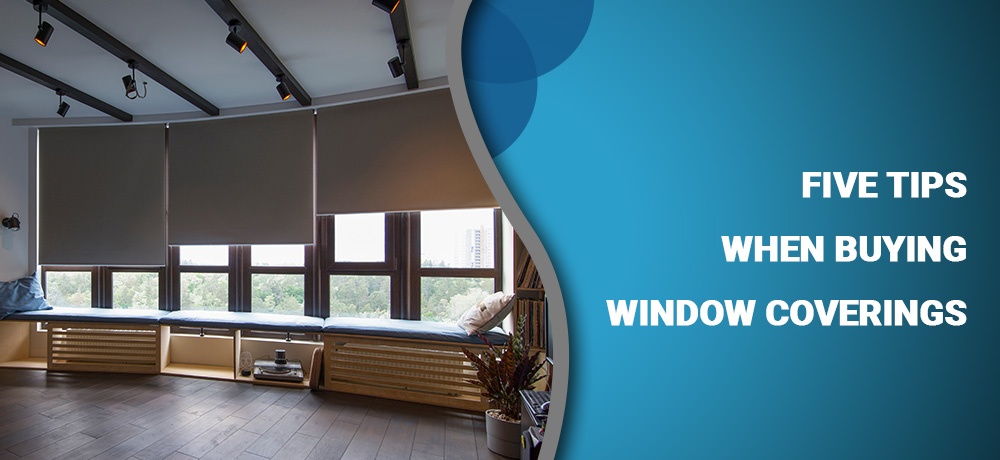 Window coverings add elegance to your interior décor and define your home's personality. Apart from their stylish looks, they can also boost the functionality of your home with the ability to control the amount of light that gets into your room and ease of operation, which makes window covering worth installing. However, you'll need to consider choosing window coverings suitable to your particular needs and preferences. It will take careful thinking and planning before purchasing one. To help guide you on your journey to finding the perfect product for your home, Modern Window Fashion has outlined five important tips to ensure you buy the ideal window covering for your home.
Tip #1: Educate yourself
With a wide selection of window coverings on the market, you will need to do some research on what types and styles of blinds and shades are out there. By doing detailed research and finding out what's available, you'll know your options and be better suited to choose the right window covering.
Tip #2: Check for the quality
Never compromise on the quality of a window covering product, and make sure you're getting value for your money. Get a chance to feel the difference in the quality of the various types of materials. Window coverings with quality materials and design mean less headaches down the road.
Tip #3: Don't select based on price
When choosing your window coverings, don't base your selection on the lowest price. Try to fix a budget before buying a product and make sure you get what you paid for.
Tip #4: Avoid salespeople tactics
Some of these company's salespeople will give you different products than what they show you, especially with shutters of wood and vinyl. They will show you a vinyl sample with pieces of wood on both ends, top, and bottom and tell you their vinyl is reinforced with wood which is not so. It's just four little pieces of wood about three inches long in the four ends of the panels.
Tip #5: Check out the company's website
Last but certainly not least, make sure to check the window coverings manufacturer and retailer's websites. You can learn a great deal about a company's wide array of products, services and find out more about what they have to offer for their customers.
For more tips when buying window coverings, reach out to Modern Window Fashion. We are a leading residential and commercial window coverings firm in Ontario, Canada, offering high-grade Canadian-made products created from durable materials which are also energy efficient. Our products and services include blinds, shades, door inserts, Californian and plantation vinyl/wood shutters, and window glass replacement.
To learn more about our services, please click here or get in touch with us by clicking here.
---
---