Shutter Installation By Modern Window Fashion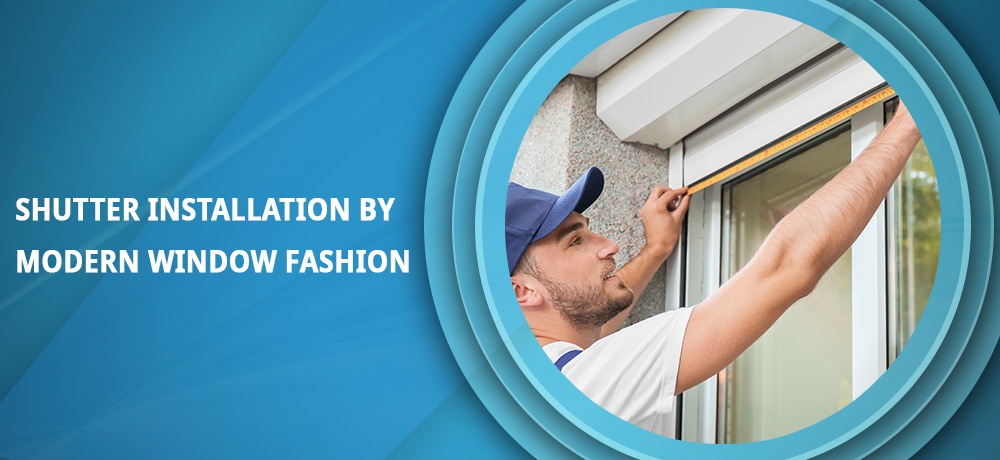 When you're choosing a new set of shutters for your home, you've got a lot of options. There are many different styles of shutter for windows, including full-height shutters, shaped shutters, and many others. This is why it makes sense for you to hire a professional. With friendly fitters like Modern Window Fashion, you can rest assured of a quality fit every time.
Rather than off-the-shelf alternatives, our interior window shutters are a made-to-measure product that breathes new life into your living space. We can help guide you through the process of choosing your ideal window shutters. Our team takes pride in offering a supportive service so that you will get the most out of our expertise.
Some homeowners prefer installing the shutters themselves in the windows. Most of them come up with successful results, while others end up with several horror experiences, like ruining the shutters, window framing and more. To avoid such things from happening, it is always suggested to use professional companies for window shutters installation.
From arches, bays and portholes to gable ends, skylights and conservatories, there are almost countless window types found throughout the home. But as our shutters are custom crafted, we guarantee there will be a solution for you. Your window and surrounds will guide the way that shutters can be installed, but with so many style, colour and material options, you can have your choice of design to suit your personal style. Our services benefit everyone who desires professional window covering installation. Our prices will be based on the measurements we take.
If you are looking for residential and commercial window coverings in Ontario, Canada, then reach out to us at Modern Window Fashion. We keep our customers and new clients satisfied with the best quality window covering services and products.
We have professional window covering installers with over twenty-eight years of experience. Our service is second to none. All our residential and commercial window coverings products are Candian-made. We carry products from some of the top manufacturers of window coverings in Canada. We warranty all of our window covering products.
Our window covering products and services include wood and vinyl California and plantation shutters, window blinds and window shades, window glass replacement, window shutter repair and shutter respray, stained glass and wrought iron door inserts, etc. Visit our website to learn more or contact Modern Window Fashion today!
---
---